Dear One,
I have been teaching music for more than 25 years, the Hang since 2003, and I have learned that every person is different and has a unique way to learn and relate to music.
If you need help along your learning path, I offer online private lessons for students of all levels via Zoom or similar platforms. During the lesson we will record a few specific exercises for you to practice on your own paste.
Looking forward to connecting with you,
Laura Inserra
Thanks for submitting your information! Please continue with the checkout process.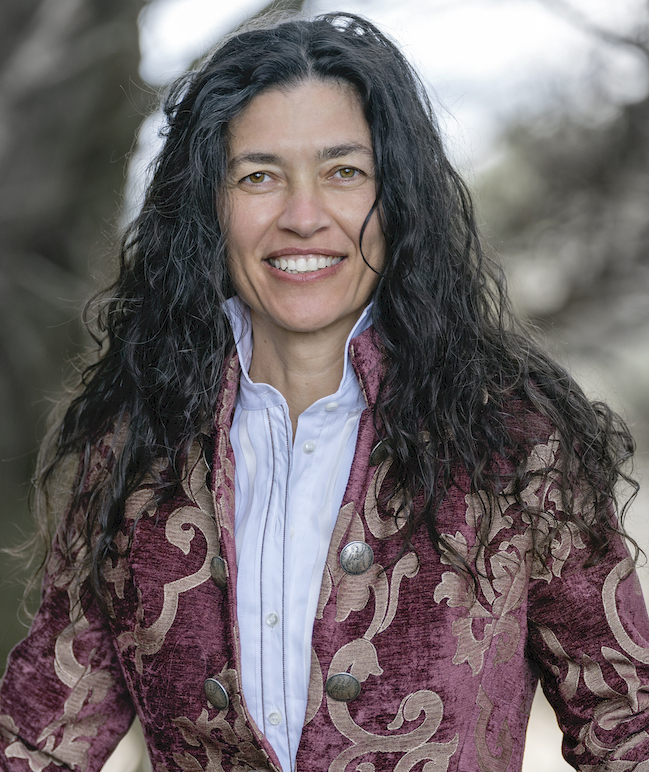 Laura Inserra is a sound alchemist. She lives and creates at the confluence of music from around the globe, wisdom practices, and cutting edge technology. 
Her career has had many facets — multi-instrumentalist, music teacher, sound therapist, composer, and producer.
She uses music as meaningful entertainment, as a tool for healing, as a boost for intuition, as a facilitator for creativity, as guidance for group retreats, as medicine for inner transformation, as a medium to connect to the intelligence of the body. 
 In the last decade, Laura has been focusing her work on the the universal, transformative, and healing power of sound. Combining her intimate knowledge of music with her studies of ancient schools of wisdom, she developed MetaMusic, her own multifunctional method for self-inquiry and wellbeing.
Meta means beyond, transcendent. In this unique body of work music becomes experiential - a tool for self-inquiry, inner guidance, and deep transformation.
For more info about her work please visit www.laurainserra.com
TESTIMONIALS
"Laura is a gifted, intuitive shaman of sound who uses her sacred musical instruments to conjure one-of-a-kind, immersive experiences." — Kate Greer / Editor, Writer
"Laura has been able to open and nurture a creative side in me that has laid dormant for decades. Laura's teaching style is intuitive and deeply rooted in the laws of nature and music." — Wolfgang Stehr / MD MBA
"Laura's sound healing sessions are filled with amazing insights and wisdom, bringing grounding and insights up from the subconscious levels of your soul to the surface." — Luiza Leite / Photographer
"The music and wordless expressions of Laura help me to get closer to the circle nearer and nearer to the original beginning. I am getting more familiar with my ancestors, spirit-guides and soul-enemies." — Kati Koncz
"The performances of Laura Inserra are a gathering of otherworldly messages and much needed healing gifted into this realm." — MariJo Moore / Indigenous Author, Seer, Medium
"Laura's creations are very powerful and are a strong tool for all those who, free from dogmas, aspire to connect within and explore spirituality." — Siddharth Sharma
Frequently Asked Questions


How do I schedule my appointment?
Upon purchasing coaching, you'll receive further instructions on how to book a time for your appointment.
Can I purchase coaching more than once?
Absolutely! If you find yourself in need of coaching more than once, simply purchase the coaching again.